Our Clients
Below is a sampling of some of the amazing athletes working on their mental game.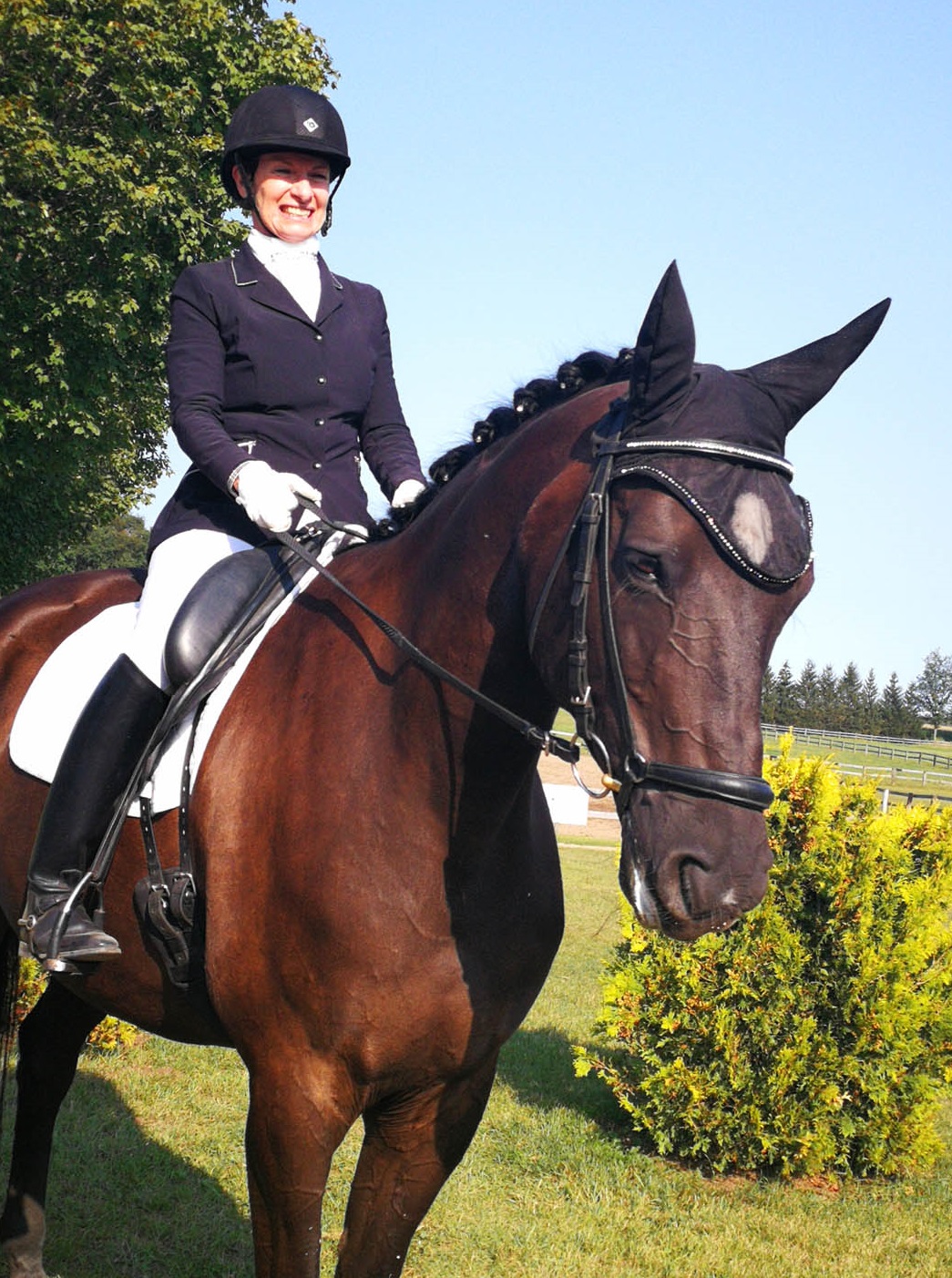 "About seven years ago, in my mid-sixties, I began to ride in local and international dressage shows. I've had mixed success in the show ring and my coach told me that my skills and those of my horses are good enough to get high marks, but somehow when I begin a dressage test in a show, I lose my mind and stop riding effectively. Anxiety, lack of concentration and poor focus really got in my way. When I contacted Natascha she said that she had not worked with equestrians previously but would love to speak with me. In our very first session I was amazed that she easily comprehended all of the concerns that I had about my show performances and offered concrete suggestions about how to deal with them. We met only five times but each time she probed more deeply into the barriers to my success and gave me solutions. I realized that all competing athletes have the same issues to face and her wide experience made it easy for her to help me as well as any other team or individual competitor. In my last show this season I rode a test that is about half way up the scale of difficulty in international dressage and has been my personal goal for many years. My horse and I attained a very good score that was definitely a personal best!! Natascha's training of my mind in the show ring was a huge contribution to our success this year. I highly recommend her to anyone who struggles in competition."
~ Lynn Weaver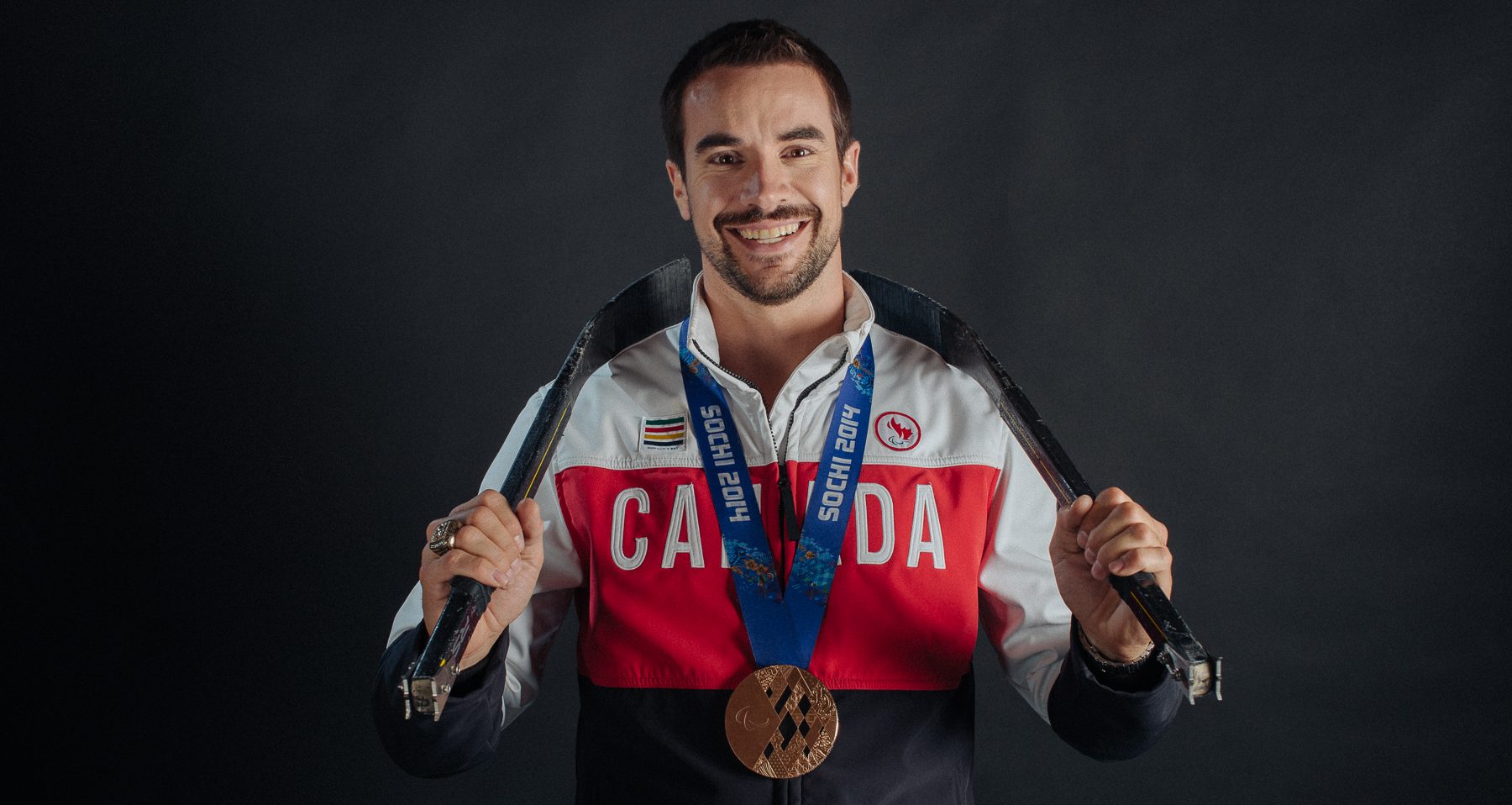 "Before our team had a [sport psychologist], I outsourced my own. I came across Natascha, and after getting to know her and her history I felt confident that she could help me reach my goals. I dealt with a lot of issues in the dressing room relating to personality traits, attitudes, and other people's agendas. It caused a lot of grief for me. Natascha was able to help me manage my emotions better so I could focus on playing and not worry so much what other people are doing or how it made me feel. She is very accommodating, will not sugar coating anything, really help you to focus on whats most important. I would highly recommend Natascha"
~ Kevin Rempel - Paralympian Sledge Hockey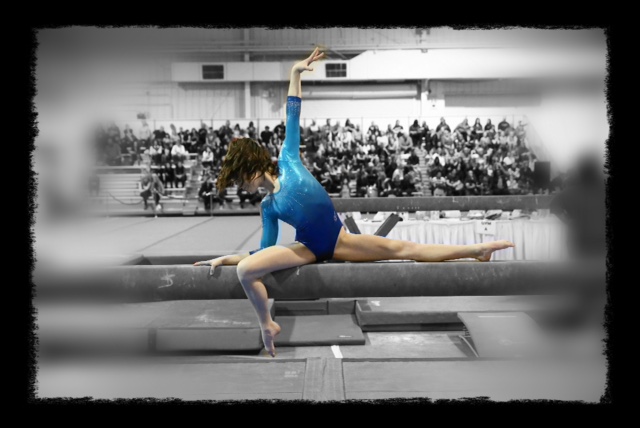 "My 11 year old daughter is a competitive gymnast and trains in the gym quite a bit. As much as my daughter trains to meet the physical demands of the sport, she needs to be equally trained mentally. This is where Natascha has helped her out a great deal. She has given my daughter the tools, such as imagery, self-talk and breathing techniques, in order to perform the harder skills, as well as, perform after an injury. My daughter really enjoyed meeting with Natascha and has truly benefited from talking with her. But more importantly, Natascha has given my daughter the tools to cope with situations far beyond her sport, as well as tools she can use for life. Thank you Natascha!"
~ S Beckett - parent of young athlete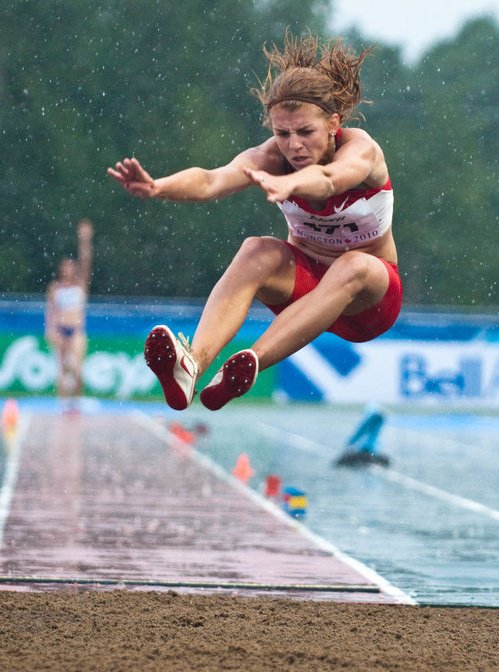 "Meeting with Natascha really helped me come to terms with a difficult situation I was going through a few years ago. After I began meeting with Natascha the improvements just kept coming. She touched on a lot of underlying things that I didn't even know were holding me back as an athlete. It is really great just having someone to talk things through with and make sense of everything that is going on in my head. Natascha has really just helped me learn to be patient. She shows me that I am moving in the right direction even when I feel like I am plateauing. Natascha has taught me to find the good in all things I experience so that nothing is a 'waste', and she has taught me relaxation techniques."
~ Caroline Ehrhardt - Western University Track & Field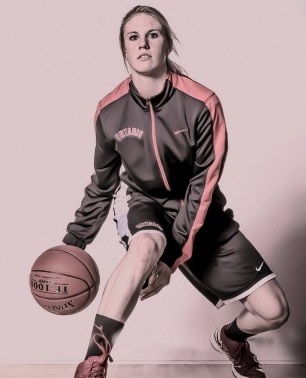 "Working with Natascha has helped me increase my confidence level so that I'm able to relax and play while coaches and scouts are watching. I have learned to use imagery to go through all the possible scenarios in my mind before performances, which helps me perform at the highest level possible. Before working with Natascha, if I made just one mistake I would lose my focus and struggle to recover. I didn't realize how much that was holding me back until Natascha taught me techniques to erase errors from my mind and move on to the next play. The biggest benefit of all is that I can transfer the mental skills I've developed to my everyday life. By using relaxation techniques, I am able to calm myself down before tests and not get so anxious, and I use imagery to prepare for exams."
~ Christina Buttenham - Iowa Hawkeyes NCAA Basketball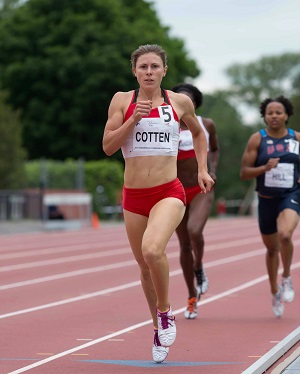 "In sport, it's difficult to find someone who understands where I'm coming from as an athlete, but who isn't invested in a specific outcome. Speaking with Natascha provided a safe place to leave the strict identities I may have created for myself and entertain a possibility of change. At times I had been banging my head against a wall feeling too invested in a certain outcome to realize that there was a door to change right in front of me. Having a plan and talking through it helped me find my happiness. When happiness is the priority, many decisions become clear! "
~ Jen Cotten - Canadian Track & Field Athlete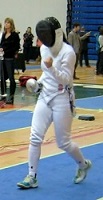 "When I first sought out Natascha, I was looking for help with goal setting and the use of imagery because as an adult athlete with a full career, my access to consistent coaching and fencing partners is limited, and I saw those as roadblocks to improvement. Instead, I learned that my desire to be perfect in all things in: work, sport and life, is what is holding me back. Natascha helped me find focus: to filter out what is important to me and what is not, to work on letting go of what I can't control and work at perfecting what I can, and to practice mindfulness to stay in the present moment. As a result, I am happier, more coachable, steadily improving, and I can clearly see the big goal and the many ways to get there. "
~ Karen Laansoo - London Fencing Club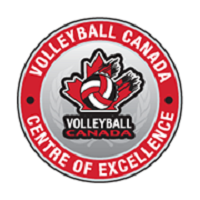 "Natascha has had a tremendous impact on our program, the Volleyball Canada Centre of Excellence (VCCE). Her ability to relate to the athletes and create interesting and meaningful dialogue has allowed the athletes to verbalize their thoughts and make significant changes in their mental approach to volleyball. In a sport with much time to think, Natascha has drastically helped them think about the right things, that will result in positive changes and ultimately, improve performance. Natascha has been the Mental Skills Coach with the VCCE London since we began over two years ago and has been a big part of our Centre's success."
~ Patrick Johnston - Director Volleyball Canada Centre of Excellence London
"Natascha assisted me with the mental aspects of high level competition. I already had a very strong compete factor. I learned that I am harder on myself than anyone else will ever be. I needed guidance on how to overcome the negative thoughts I had leading up to significant events and how to substitute them with constructive/performance enhancing thoughts. I also needed guidance on how to put past mistakes behind me, by focusing on the things that I do well. Subsequently, I have a better understanding of the benefits of learning from my mistakes and how to move forward from them. Natascha, gave me helpful tips on how to manage international travel, how to organize/set both long and short term goals, and how to establish boundaries with myself and others. During this process we also worked on breathing and visualization techniques that taught me how to calm myself down in stressful situations and help me stay in control of my own emotions and performance. The work I did with Natascha helped me accomplish my goal of being selected for the U15 Boys Provincial Soccer team. Thank you Natascha! I look forward to working with you in the future, as I strive for the Men's National team. I learned this "stuff" works; that a strong person asks for help, that I still have work to do, that I will no longer let mental focus interfere with my long term goals, performance or success and that if it does, I know where to turn for help."
~ Alexander Irwin - Ontario U15 Soccer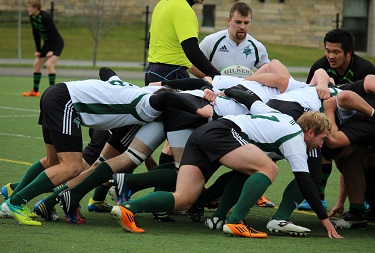 "Before working with Natascha, we had attempted to implement a Mental Skills Training (MST) program into our varsity rugby program on our own. From the moment we began to work with Natascha it was clear that her expertise and experience were going to yield enormous benefits for our players individually, as well as for our whole program collectively. Natascha was able to give us all a common language around MST, as well as a common understanding of the key principles. In simple terms, she got us "all on the same page" through activities that engaged our athletes. From there, she introduced us to a variety of tools and strategies which were highly applicable to our athletes' needs. As the players began to implement these tools and strategies, she was available for consultation to guide the athletes on their own MST paths. From her ability to provide us all with a strong common understanding of MST, to her individual consultations for providing targeted feedback, Natascha significantly moved the MST component of our program from a place of uncertainty and disconnectedness to a place of clarity and action. We now know what strong mental skills look like, and we know how we can work on and improve our application of these skills."
~ David McCully - Head Coach, Trent University Men's Rugby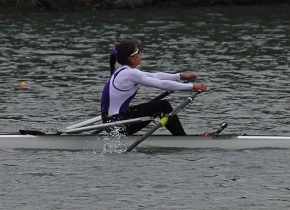 "I was struggling to understand how I had any control over any aspect of my performances. Working with Natascha helped me to learn how to reframe my expectations, which reduced the pressure that I was putting on myself to perform. With Natascha's help I was able to understand how to prepare and plan for the different situations I could find myself in when training or racing. This helped me feel like I had more control, which left me feeling more relaxed in the boat, and helped me focus my energy into physical ability rather then having it be consumed by overthinking. Natascha really helped me learn to not "sweat the small stuff", and how to not let mistakes get to me. Now I feel that I have more control, and feel that I can prepare for all the possible situations or outcomes that could happen while racing."
~ Lenore Chesworth - Western University & Rowing Canada

"I wouldn't be where I am today if it wasn't for working with Natascha. I was ready to quit bowling but she gave me a new way to look at my sport and deal with the pressure of competition. When I started going to see her I felt like nobody understood me. Even though she didn't know much about bowling specifics, she knew exactly what I was going through and knew how to relate to me. I am very thankful for all the tools she has given me to help me reach my competition goals. Thanks Natascha!"
~ Mykaela Mitchell - Canadian Youth Tenpin International Athlete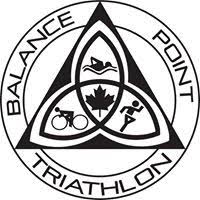 "I was referred to Natascha when I was injured and angry about being injured. Coming from a strict regimented training schedule of training 6 days a week (sometimes twice a day) to all of a sudden doing nothing but small physio strengthening exercises was a lot to take in. Natascha helped me to create a new type of schedule and understand a new type of training to help with the gradual ease back into full time training. She helped me to mentally get back out on my bike and on the road again, as well as taught me how to be mindful during a workout. I still use my "emergency kit" we came up with to help ease anxiety not only during competition and races but in everyday life. Natascha asked the right questions to get me to open up and helped to guide me towards a more positive outlook on the situation. Working with Natascha, I was able to set goals and learn to celebrate successes, big and small. Our sessions together have helped get me to where I am today, helped me to mentally push through the tough stuff when your brain just wants you to quit as well breathing techniques to ease pain and discomfort. I now feel I can face/conquer anything! "
~ Sarah Martin - Balance Point Triathlon Club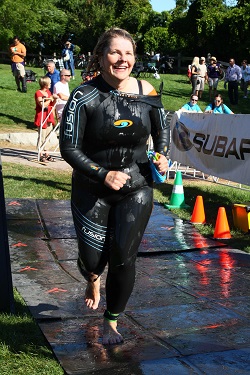 "I had struggled with open water swimming; I felt anxiety, panic and fear. Natascha helped me put a plan in place to manage my thoughts, prepare to race, and manage obstacles. After two months of work with Natascha I found success! I was able to complete my swim with confidence. For the first time ever I did front crawl for the whole swim and really I felt elated! In my most recent triathlon I came in third in my age group! My first-ever podium finish. Thank you so much for all your help, Natascha. I am thrilled with the results of our sessions! Honestly, I felt stuck and didn't see any way to move forward but you proved me wrong. "
~ Andrea Jolliffe - Balance Point Triathlon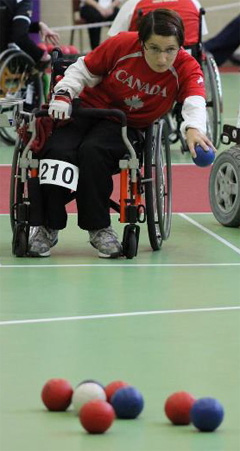 "I have been working with Dr. Natascha Wesch for almost 5 years now. She has taught me mental skills to reduce my anxiety level when I compete and has helped me to boost my confidence level. Before I met Dr. Wesch, my boccia career was going down, but with her help, I was able to pick things up and represent Canada at the 2012 London Paralympic Games! Now I'm working towards my 5th Para-Olympic games in Rio 2016."
~ Tammy McLeod - Canadian Paralympian Boccia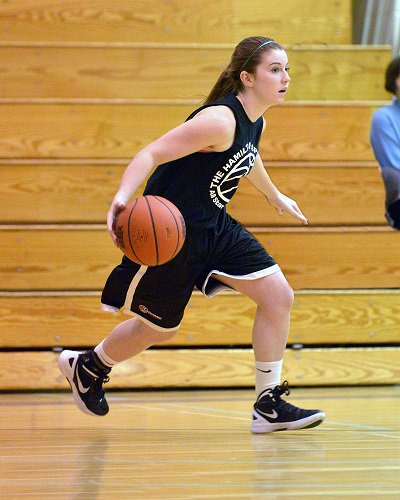 "Mental skills training has improved my confidence and the techniques I have learned allow me to break down a game, identify what I need to work on and what I should continue to do well. Natascha helped me overcome self-doubt and eliminate distractions that held me back from being successful. I apply the mental skills strategies that Natascha taught me into my basketball practices and games. They are now part of my regular routine, they are habits. Mental skills training allows me to stay focused and push myself at practice. I am better prepared athletically and mentally for competition."
~ Haley Bowie - Hamilton Transway Basketball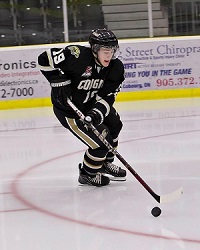 "Natascha showed me the importance of having a strong mental game. She focused on developing a mental training routine that helped me reach peak performance game in and game out. Her insight gave me a better understanding of my game, and her methods to sharpen my mental skills were easy to follow. With more focus on my mental game, I became more confident and consistent with my play. Any athlete that wants to elevate their game to the next level needs to work on their mental game, and Natascha can help them with that! "
~ Conor Carson - Cobourg Cougars OJHL Jr. A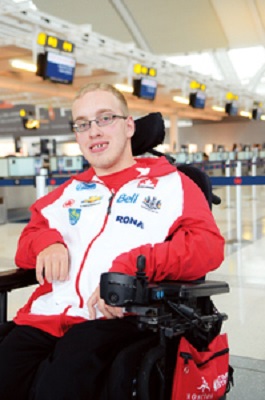 "Using mental training helps me in many aspects of my game. Visualization has been something that was difficult, but with Natasha's help I am becoming better and I have noticed a difference in my game. Visualization is also something that has helped me when I am not on the court; for example, being able to mentally rehearse my game plan while away at home or while traveling."
~ Brock Richardson - Canadian Paralympian Boccia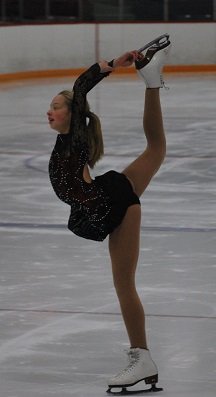 "My main goal is to become a National competitive skater and eventually go to the Olympics. Working with Natascha, I have learned to focus on the important parts of my jumps and on the things that I control. I've also learned imagery skills; the more I visualize what I need to do, the more confident I become and the better I perform. I've learned from Natascha that it's OK to make mistakes and it's ok to fall. I just get right back up and keep trying. I have learned that in sport you will always encounter road blocks … it's how you deal with them that will help you get through it. The most important lesson: If I truly believe in myself, I can and will accomplish anything!"
~ Brianna Kaplanis - St Thomas Skating Club
"I started skating when I was 3 years old and started competing when I was 4. I enjoyed skating and competing until I broke my ankle while doing a jump. I struggled for a full year with no confidence and was afraid I was going to hurt myself. Skating was no longer fun and I had thought about quitting. A friend suggested I see Natascha. Natascha has helped me with my confidence. She has taught me to focus on the things I can do well and to believe in myself. Before each practice I write down what I'm going to focus on and after practice I assess how I did. Natascha taught me to use imagery which helps with my confidence. She helped me prepare for competition and it really helped. "
~ Emme Chute - Ilderton Skating CLub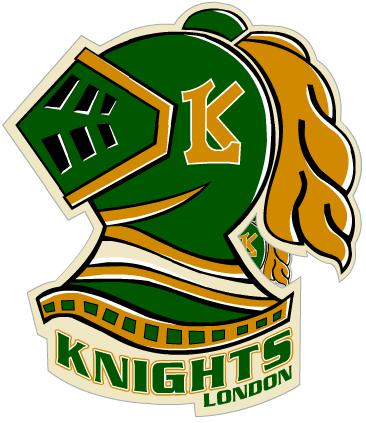 "Natascha Wesch worked with our players as a mental skills consultant over the course of the [2010-2013] seasons. I was very impressed with her personalized approach, attention to detail, organization, and positive rapport that she developed with our players in this short time. Our players responded very well to Natascha and viewed her as a trusted advisor. Natascha was always professional, respectful, and aware of our players needs both on and off the ice. It was a pleasure to work with her."
~ Misha Donskov - Former Assistant Coach and GM, London Knights (OHL)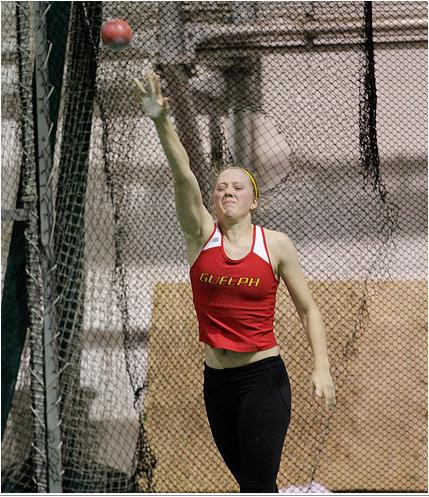 "As a heptathlete in track and field, dealing with competing in seven events is often hard mentally and physically. After a couple meets with disappointing results I sought out the help of Natascha Wesch to aid me with my performance anxiety and teach me tools to stay focused and set realistic and achievable goals. After learning and using Natascha's techniques, I saw a great improvement in both my mental and physical performance during competition. I was able to overcome barriers I had troubles with in the past and found a new positive outlook and attitude when it came to competing. She showed me how to focus on my strengths, take it one event at a time and be successful while doing so."
~ Meghan Harris - University of Guelph/London Western Track & Field Club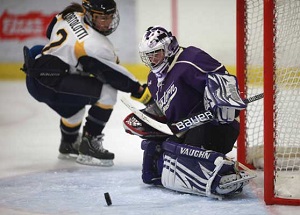 "Natascha Wesch worked with Western women's hockey team [from 2011-2014]. I must admit that at first I was skeptical about mental training and what it would bring to our team. However, on a first meeting with Natascha she convinced me to have an open mind and judge for myself after a trial period. Now three years later I'm a convert. She has brought many positive changes to our team. One is enhancing team confidence. A second is a focus on process not outcomes. Additionally, Natascha has worked with me personally helping me to become a better coach. "
~ Chris Higgins - Western Mustangs Head Coach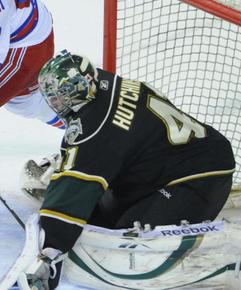 "I was introduced to Natasha [while playing for the London Knights (OHL)] during the 2010 playoffs when things really weren't going well. With the help of her techniques and easy to talk to personality, she really helped me get over my mental hump and put everything into perspective. Her techniques are easy to follow, practice and continue on your own. I have been putting her methods to practice in a lot of my daily activities and have noticed a big difference. I would definitely recommend any athlete who wants elevate their performance to the next level to talk with Natasha."
~ Michael Hutchinson - Winnipeg Jets and former London Knight (OHL)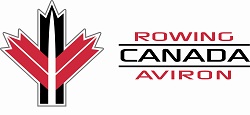 "Dr. Wesch tailored enjoyable sessions specific to the needs and interests of the athletes. She guided the athletes through various exercises to reflect on their approach to competition and provided tools to enable athletes reach their ideal performance state. The athletes not only appeared more confident and relaxed, they raced with more confidence."
~ Michelle Darvill - Head Coach Rowing Canada U23 Women

"Natascha's vast experience and knowledge of mental skills training as an athlete, coach, and consultant was a valuable resource for our team in preparation for National Championships. Natascha's use of unique analogies to explain mental skills allowed the athletes to develop and create their own mental skills repertoire. In fact, by the end of the summer the athletes had been exposed to so many different strategies as a team that each athlete had developed their own mental skills routine and were aware of which strategies were most effective for them. The end result was a more unified, focused, and well-rounded team able to adapt to various situations/issues."
~ Denis Blondin - Former Head Coach Rugby Ontario U19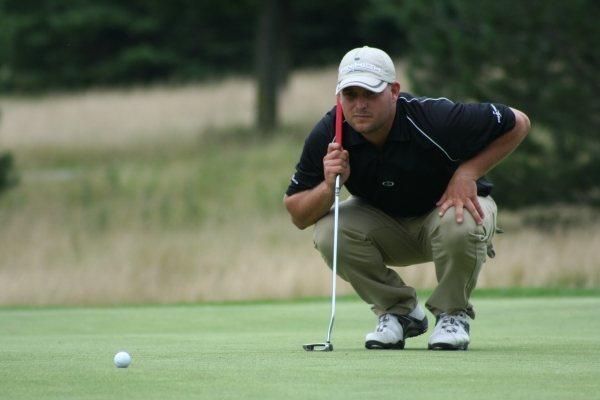 "Working with Natascha I really started to see a difference in both my game and attitude. Natascha helped me be aware of patterns that had developed, and the program she set out for me was extremely easy to follow. The techniques she taught me are a part of my everyday life on and off the golf course. I felt very mentally ready for competition and practice the more and more we worked together."
~ Joe Rinker - Professional golfer
"I have described [to others] my experience of Dr. Wesch's presentation like this: It was as if someone had opened a door in my mind and allowed fresh winds to blow out all the cobwebs. I have returned to my clients invigorated and inspired and more prepared to allow my clients to make an emotional investment in their own well being. I would like to thank you, Dr Wesch, for opening that door."
~ Carol Phillips (PTS, NWS, SFIC, FIS, YES II, Nordic Poling II) - Seminar Attendee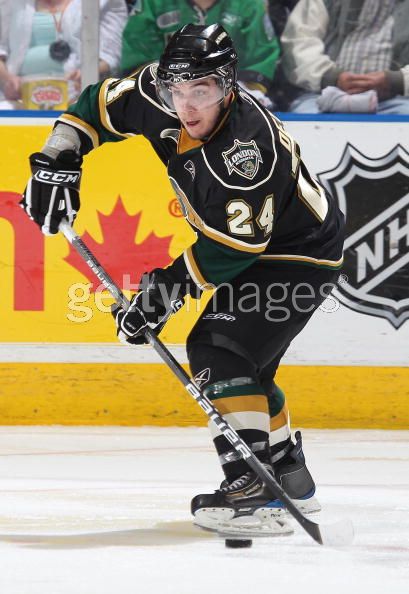 "I worked with Natascha Wesch for a few months and I found it very beneficial for me both on and off the ice. We were approaching the end of the regular season and gearing up for the playoffs, and I had been going through a slump where I felt I wasn't playing as well as I could (as a player I put a lot of pressure on myself to play well). I started working with Natascha and right away noticed a change in my play. I learned how to use imagery before, during, and after games and even practices. She also taught to focus on the things you can control and not worry about what you can't control. Once I started focussing on what I could control it made the game a lot easier. I began playing my best hockey of the season because I had the right mind set going into every game and practice."
~ Chris DeSousa - former London Knight OHL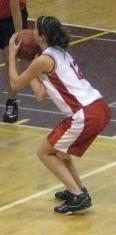 "When I started working with Natascha I quickly experienced huge improvements in my game. She helped me manage my competition anxiety, which was really affecting my game. My confidence got stronger through the various exercises and techniques that I learned from Natascha. This not only helped me on the court but in the classroom as well. My work with Natascha helped me turn the stress of competition into gaining a winning edge. She has taught me that my mental game is just as important as my physical game."
~ Hayley Finn - former London Ramblers Basketball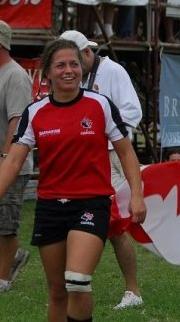 "I have worked with Natascha Wesch for about 5 years and have learned and developed many skills under her influence. One of them being how to mentally prepare myself before, during and after my rugby matches. She has also taught me imagery skills that I use before every game that I play. I know the things that I have learnt from Natascha have helped guide me into the player that I am now, and have been very influential in my rugby career thus far."
~ Ashley Patzer - Rugby Canada

"Once I began to work with Natascha I made some big improvements in my skating. Natascha helped me conquer my fear of landing a jump that I had injured myself on the previous year. The Imagery we did really helps me to achieve my goals and take control of my skating. Natascha has also helped me to stay calm before and during competitions."
~ Robin Marissink